Structural Fabrication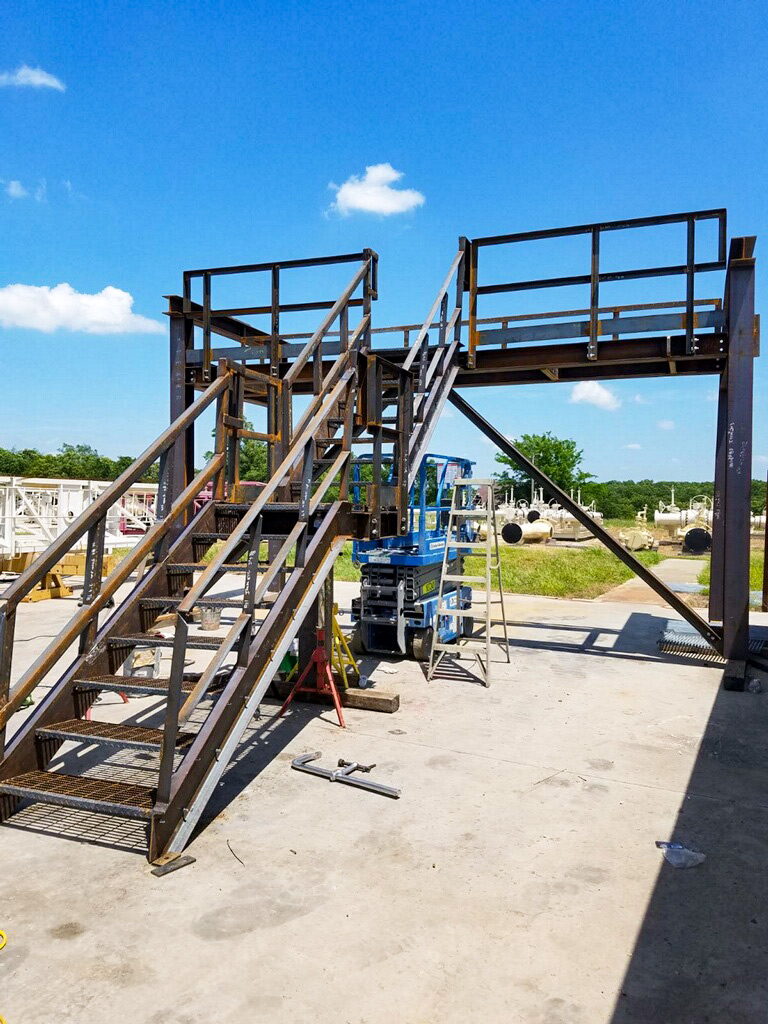 Structural Fabrication Services
Structural fabrication refers to support structures that can be a combination of welded columns, beams, angles, channels, and more. These components support skid-mounted piping systems and prefabricated pipe rack modules. They can come together to help build other structures as well.
Platinum Cross started a structural division to bring this work in-house when mass producing skid-mounted pig traps. Since then, customers have reached out to us to build their structural skids. We have built everything from small platforms with handrails to oversized pipe racks for compressor stations.
Capabilities
Our structural division can cut steel and other metals up to 1-inch thick with our CNC Plasma table. Our great network of vendors help us with plasma cuts, burns, breaks and other cuts over 1-inch thick.
PCW has a team of welders capable of MIG (GMAW), Flux Core (FCAW), Metal Core (GMGMC), and Stick (SMAW) welding methods.
On top of the fabrication, our team can help with engineering and design if needed.
Service
We currently provide structural fabrication services across the oil and gas industry. We regularly fabricate structural supports for our downstream partners, as well as skids and rack systems for our midstream customers. Tank customers also reach out to us for structural components inside and outside of storage tank shells.
If you need structural fabrication, we'd love to take care of your needs. Reach out to our team anytime to discuss your next fabrication project.
---
Structural Fabrication Project Gallery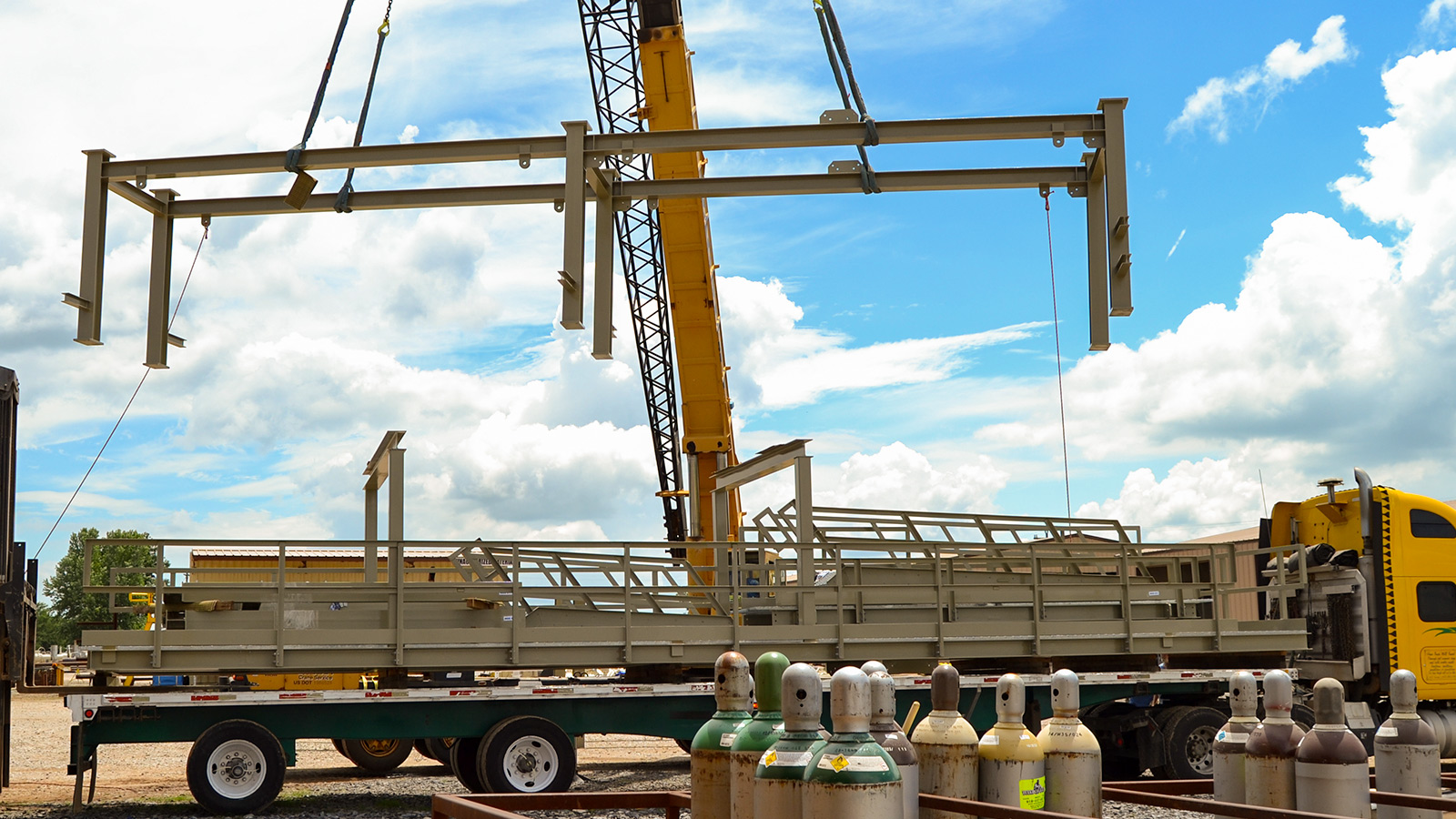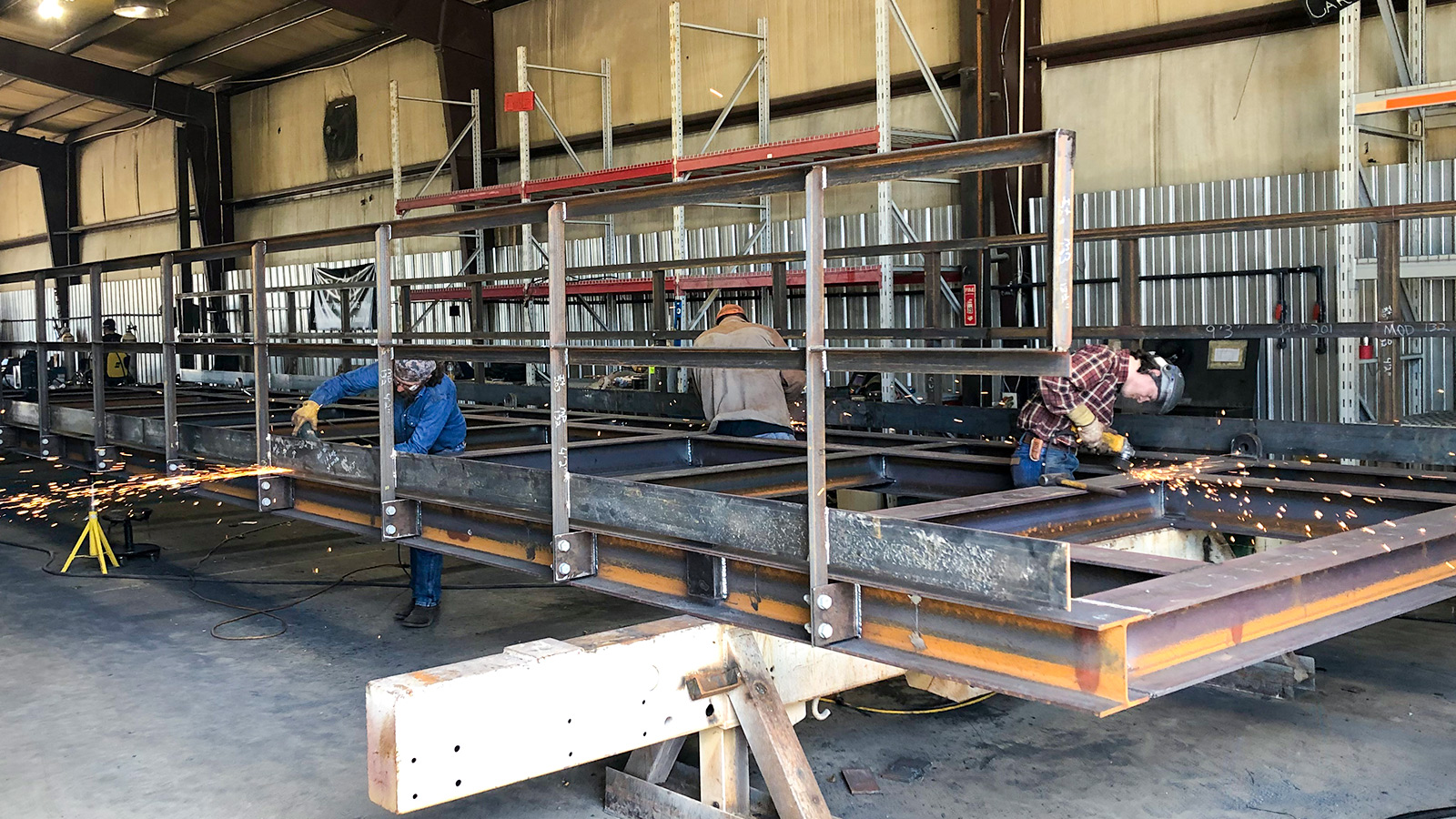 Certifications



American Welding Society (AWS)
Certified Welding Inspector (CW) Specialists
American Society for Nondestructive Testing (ASNT) Level II Radiographer
OSHA Trained Supervisors